JOSEPH LEONARDS,
STRUCTURAL ENGINEERING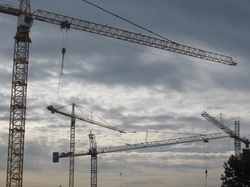 What We Offer:

JLSE offers a wide variety of expertise in Architectural and Structural engineering.
With over twenty years of design experience, working for owners ranging from home-owners to NASA, JLSE offers services for all types of owners and projects.


---
We are dedicated to save our clients time and money during the plan-check and construction process, by providing the highest quality design; incorporating thorough drawings, cost effective and flexible design, and ease of construction.


more specifically:

Basic and Value Architectural and Structural engineering design services for
low- and mid-rise Building Structures, including;
-New building design
-Existing building evaluation
-Existing building renovation/addition



and for Non-Building structures, including;
-Site walls
-Skid frames
-Bleachers
-Stairs
-Wall Cladding
-MEP Anchorage
-and other building components


JLSE also offers Peer Review, Plan Examination, and Code Consultation for both structural and non-structural code compliance